VIETNAM INTERNATIONAL INDUSTRIAL FAIR (VIIF) - A trade promotion event with the longest and most prestigious development history of Vietnamese industry
Held annually since 1991 under the direction of the Government and sponsored by the Ministry of Culture, Sports and Tourism, Ministry of Industry and Trade, Ministry of Science and Technology, Vietnam Chamber of Commerce and Industry, Ministry of Defense, with the aim of promoting trade in the industrial sector among domestic enterprises; between Vietnamese and international enterprises, VIETNAM INTERNATIONAL INDUSTRIAL FAIR – VIIF is always proud to be one of the largest and most prestigious economic events of the Industry in Vietnam.
ABOUT VIIF 2023 - 29TH VIETNAM INTERNATIONAL INDUSTRIAL FAIR
After 3 years interrupted by the Covid-19 pandemic, The Vietnam International Industrial Fair has returned to the "new normal" of Vietnam's economy and society.

In the context that Vietnam's economy has been seriously affected by the Covid 19 pandemic in the past two years, disrupting trade promotion activities across the country, this year The Organizing Committee of VIIF 2023 has decided to organize the fair from October 10-12, 2023 at ICE Hanoi in order to contribute to the restoration of trade and trade promotion activities in the industrial sector.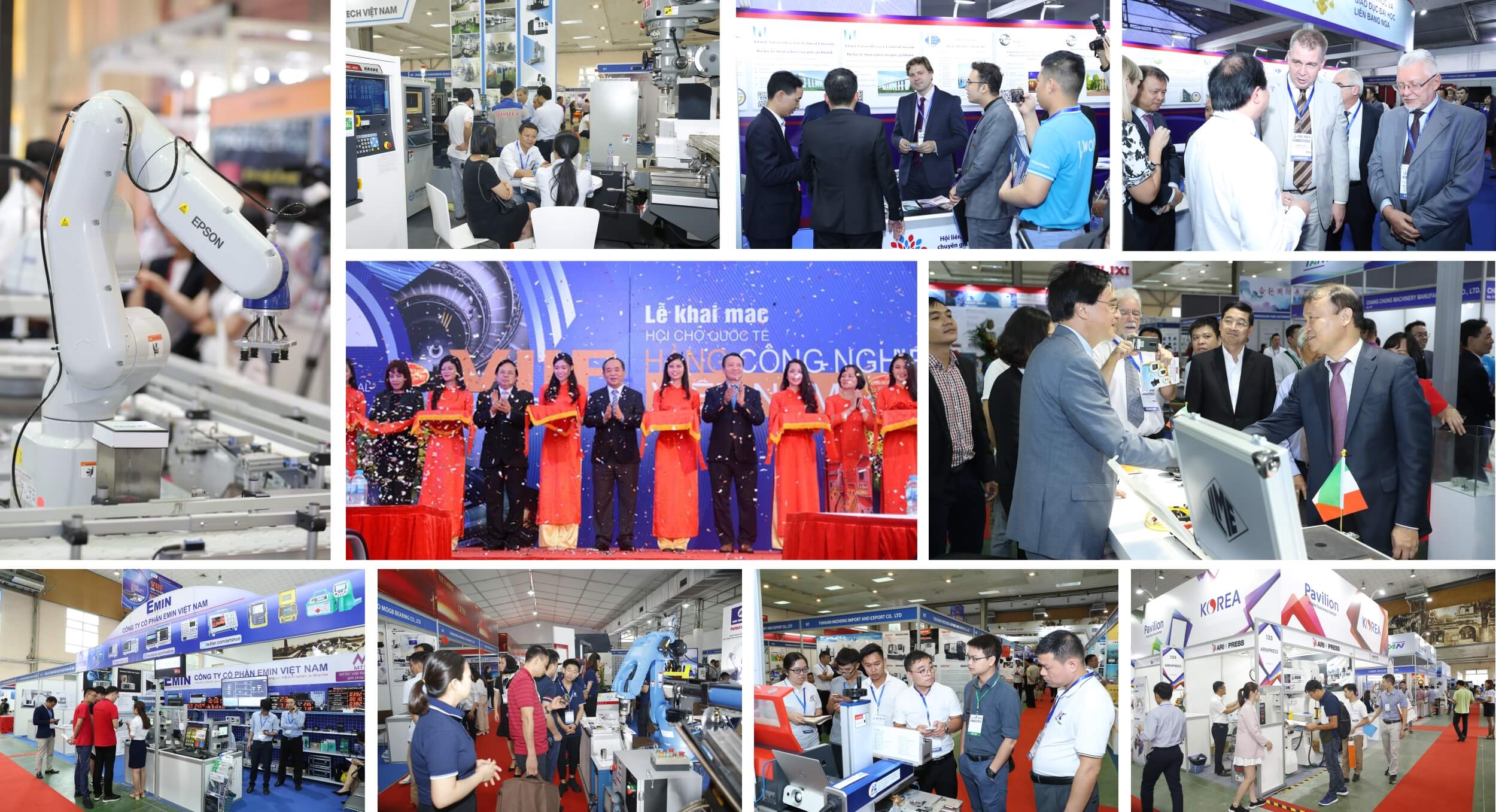 ĐĂNG KÝ THAM DỰ TẠI ĐÂY