The delegation of IPA Vietnam visited and worked with the Federation of Hong Kong Industries
10/01/2022 l 09:39
Federation of Hong Kong Industries (FHKI) was established in 1960 by the Hong Kong Government and is the only Chamber of Commerce established by law in Hong Kong.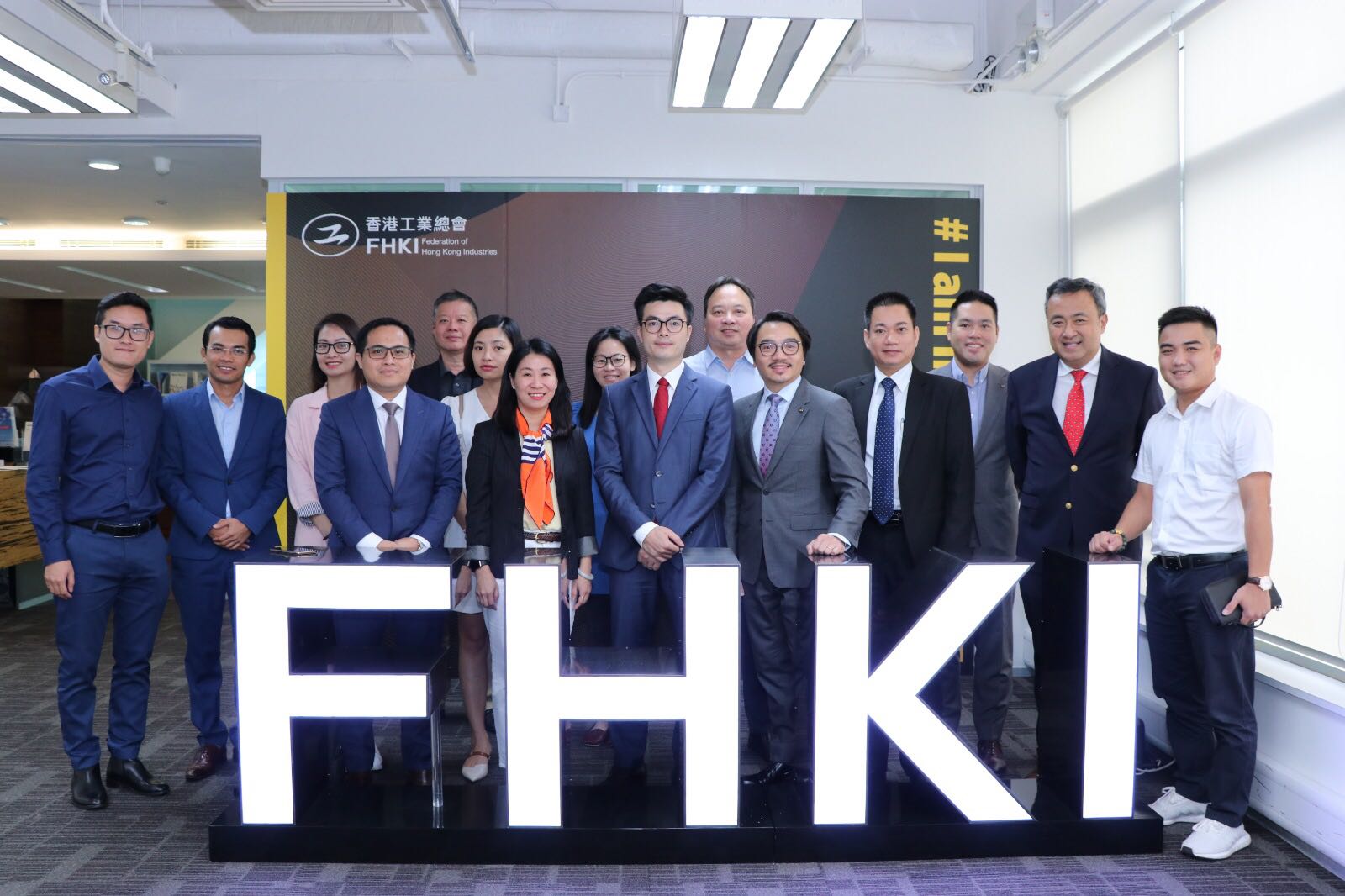 FHKI is one of the four main Chambers of Commerce in Hong Kong, with over 2,000 membership businesses, 18 functional committees, 32 industry groups (manufacturing industry, information technology and automation, textiles and leather). shoes, jewelry and watches, environment and energy, creative and design, services and other industries), has 01 representative in the Legislative Council, over 50 representatives in Government agencies and organizations. public servants, organizing more than 300 events per year.
Main activities: To advertise and promote the interests of Hong Kong's industrial and business community; trade and investment promotion; technology improvements; develop human resource and business opportunities in Hong Kong; represents the voice of the business community and advises the government on legal policies affecting business operations.
Mr. Nguyen Dinh Nam, General Director of IPA Vietnam presents souvenirs to Mr. Ricky Chan, Vice President of FHKI
The delegation was hosted by Mr. Ricky Chan, Vice President of FHKI. Attending the meeting were 2 Vice Presidents of Industrial Groups and a number of enterprises that have been and are planning to invest in Vietnam. On behalf of FHKI and members, Mr. Ricky Chan sent the delegation many questions related to the transfer of industrial land projects, policies on labor regulations, wages, insurance for employees, tax refund. VAT, foreign language problems of Vietnamese workers...
The members of the delegation answered in general the issues raised by FHKI at the meeting, and will continue to support and answer specific issues via email after the delegation returns home.
IPA Vietnam also proposed to FHKI to create a regular information exchange channel to better support Hong Kong businesses in the process of the market survey, implementing business investment activities as well as solving any arising procedures in Vietnam.
Source: IPA Vietnam
Original link