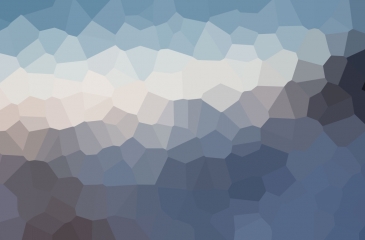 A survey conducted by the Japan External Trade Organization (JETRO) in Hanoi revealed that 18.1 per cent of Japanese firms are looking to shift production to Vietnam, making the country second in the list behind Thailand (20%).
"This indicates high hopes that Japanese companies have for Vietnam's business environment amid Covid-19 pandemic," JETRO's Chief Representative Takeo Nakajima told Hanoitimes at the launch of the survey, which was participated by 145 Japanese firms, on February 8.
Top 5 countries that Japanese firms are considering to move to. Data: JETRO. Chart: Nguyen Tung
According to Mr. Nakajima, a widespread infection of the new Covid-19 variant (24.1%) and a change in global trade environment (24.8%) are the main factors that prompt Japanese firms to look for new production location.
In 2020, the rate of Japanese firms generating profit in Vietnam was estimated at 49.6%, down 16.2 percentage points year-on-year.
"This is a global trend as a result of the pandemic, however, such rate remains high among ASEAN countries," said Mr. Nakajima, referring to lower rate of profitable Japanese enterprises in Indonesia (37.1%), the Philippines (42.9%), or Thailand (40.7%).
Given the global economy is showing sign of recovery this year as countries are rolling out Covid-19 vaccination programs, nearly 54% of Japanese firms are expecting an improved business performance in 2021, noted Mr. Nakajima, which is a stark contrast of 17.8% last year.
Along with positive outlook, 46.8% of Japanese firms said they are planning to expand operation in Vietnam.
"While the figure was much lower than the 63.9% rate in 2019, it was the fourth highest in the Asia-Pacific region," said Mr. Nakajima.
Mr. Nakajima pointed to Vietnam's stable social-political environment and a fast-growing market are the country's advantages in attracting investment capital from Japan.
"Vietnam's effective measures against the pandemic is key in convincing foreign companies to commit long-term businesses in the country," he added.
Efforts to resolve businesses' concern
Mr. Nakajima also looked at a number of issues that the country should promptly address to further improve the business environment, including a lack of transparency in the legal framework, complicated administrative procedures and tax system.
"The localization rate of products made by Japanese firms in Vietnam stays modest at 37%, which is a big gap compared to others in the region, including Thailand (59.9%) or Indonesia (47.4%)," he noted.
"Another issue that Vietnam should pay attention to is the rising labor cost at a higher pace compared to those in the region, which should be justified by improvements in productivity and more products with high added-value," noted Mr. Nakajima.
On this issue, Director of the Ministry of Planning and Investment's Foreign Investment Agency Do Nhat Hoang acknowledged more efforts needed to better meet foreign investors' demands.
"Vietnam is rolling out incentive policies to encourage greater linkages between domestic and foreign enterprises, which are reflected in the revised Investment Law," said Mr. Hoang.
"As a developing country, it takes time for Vietnam to perfect its legal environment, but the government takes feedback from the businesses seriously and is determined to revise the legal framework towards greater transparency and simplicity," stressed Mr. Hoang.
Nguyen Tung
Source: Hanoitimes