Vietnam pushes ahead in investment stakes
07/09/2022 l 13:42
Foreign direct investment from Asia remains positive in Vietnam, with billions of US dollars pouring into the country over the past year.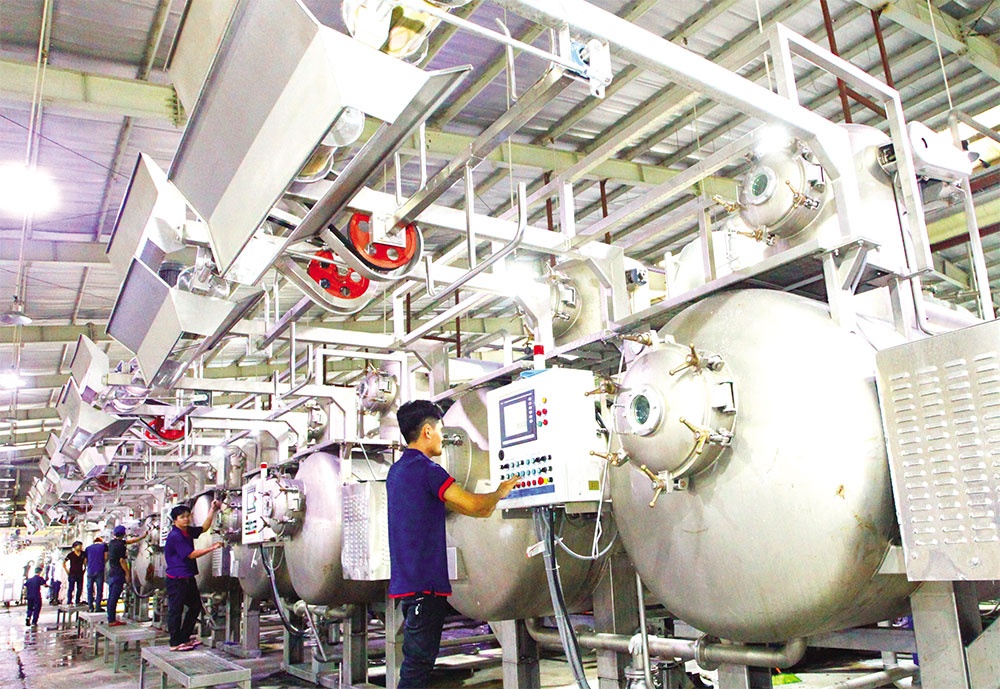 Shin Dong-bin, chairman of Lotte Group, last week came to Vietnam for a groundbreaking ceremony of Lotte E&C's construction of the Eco Smart City complex in Ho Chi Minh City. Some $900 million has been invested in the construction of the 60-story building on 68 hectares for residential and commercial use.
The chairman met with top Vietnamese officials, revealing that his group expects to invest into developing a number of projects in Hanoi, including a large-scale commercial centre that can attract about 10 million customer arrivals a year. Currently, Lotte has invested nearly $5 billion in Vietnam so far, and has been looking for ways to grow its retail-to-construction business abroad.
In the long term, the South Korean conglomerate aims to make Vietnam its third-largest market behind South Korea and Japan, penetrating deeper into the Southeast Asian market.
Meanwhile, CEO of Samsung Group Roh Tae-Moon revealed the group's plan to invest an additional $3.3 billion in Vietnam this year for trial production of a ball grid array. The commercial production is slated to begin in July next year at its manufacturing complex in the northern province of Thai Nguyen.
"Samsung Vietnam earned $34.3 billion in export turnover in the first half of 2022, up 18 per cent on-year. The company aims for $69 billion in export turnover this year," Roh said at the meeting with Prime Minister Pham Minh Chinh in early August.
In another case, Taiwan's Foxconn signed an MoU with Saigon-Bac Giang Industrial Park Corporation, a subsidiary of Kinh Bac Urban Development Corporation, in mid-August to lease over 50ha of land in Quang Chau Industrial Zone (IZ) in the northern province of Bac Giang to develop a new project with an investment of $300 million.
It is a part of the additional $700 million investment plan to realise the target of $10 billion in annual export revenues that the company released in April last year.
Foxconn is currently the most significant foreign company in Quang Chau IZ with a total leased area of almost 70ha. The group has the total registered investment capital of $773 million and earned a revenue of $3 billion and $6 billion respectively in 2019 and 2020.
Statistics published by the Foreign Investment Agency under the Ministry of Planning and Investment showed that, as of August 20, Vietnam attracted $232.9 billion in registered foreign direct investment (FDI) from Northeast Asian markets including Japan, South Korea, China, Hong Kong, and Taiwan.
This represents an increase of $14.39 billion from the consolidated number of $218.51 billion as of August 20, 2021.
South Korea and Japan still keep the leading positions in luring FDI to Vietnam, at $80.24 billion and $65.69 billion, respectively as of August 20.
As two-way trade between Vietnam and South Korea is forecasted to amount to $100 billion this year, instead of 2023 as previously planned, the goal may lure a series of large-scale projects to Vietnam.
Nguyen Manh Linh, deputy director of Dai Phong JSC – the developer of Dai Phong and My Thuan IZs in the northern province of Nam Dinh, said, "So far this year, the number of delegations of foreign-invested enterprises that has worked with Dai Phong on their potential projects in Vietnam has tripled compared to the figure of last year. The country has the potential for attracting FDI thanks to its successes in controlling the pandemic. However, what is more important is the withdrawal of enterprises from China."
Many Taiwanese partners highly appreciate the productivity of local workers, which is double compared to the productivity of Taiwanese people, according to Linh. "Thus, they prefer to invest in Vietnam. We are working with a Taiwanese enterprise which is a component supplier of Apple, and it wants to rent 50ha of land to develop a facility. We have set up a meeting in October to continue negotiations," he said.
Oanh Nguyen
Source: VIR
Original link