Viet Nam may become world's chip production center, say experts
29/09/2022 l 09:06
VGP - In the first eight months of this year, phones and electronic components recorded the most prominent export turnover in Viet Nam, reaching nearly US$40 billion.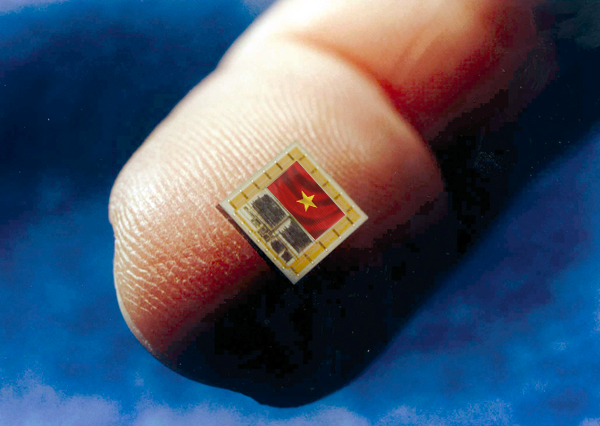 Numerous international experts believe that Viet Nam can become the world's chip manufacturing center, especially since many significant technology corporations have announced plans to boost the production of semiconductor components in the country.
Currently, Viet Nam ranks 9th globally in exporting electronic goods. It is home to Intel's largest assembly and test factory, with an investment of US$1.5 billion. This factory accounts for about 70 percent of Intel's total global output.
"The three main factors for us to manufacture in Vietnam are the highly stable socio-political environment, the Government's constant expansion of free trade agreements and an abundant labor force", said Kim Huat Ooi, Vice President of Intel Products Viet Nam Co., Ltd.
Besides Intel, many other well-known electronic corporations, such as Samsung, LG, and Apple, have factories and research and development (R&D) centers in Viet Nam. Samsung recently announced plans to produce semiconductors from July next year with an additional investment of $920 million.
In the current global context, when the U.S. has just enacted the CHIP Act worth US52 billion to support the chip manufacturing industry of this country, countries in the supply chain, like Viet Nam, can seize the opportunity to participate and develop.
According to experts, Viet Nam needs to negotiate with countries such as the U.S., Japan and the Republic of Korea to reach agreements on cooperation in supporting technology transfer.
From there, Viet Nam can move towards complete autonomy of essential stages in the semiconductor manufacturing process, opening a new page for Viet Nam's supporting technology.
Thuy Duong
Source: VGP
Original link