The vital mission to ramp up foreign capital attraction
20/01/2023 l 09:23
Vietnam's foreign capital attraction achieved much last year. VIR's Kim Oanh met with Phan Huu Thang, former director-general of the Foreign Investment Agency under the Ministry of Planning and Investment, to review recent highlights and weigh up predictions for 2023.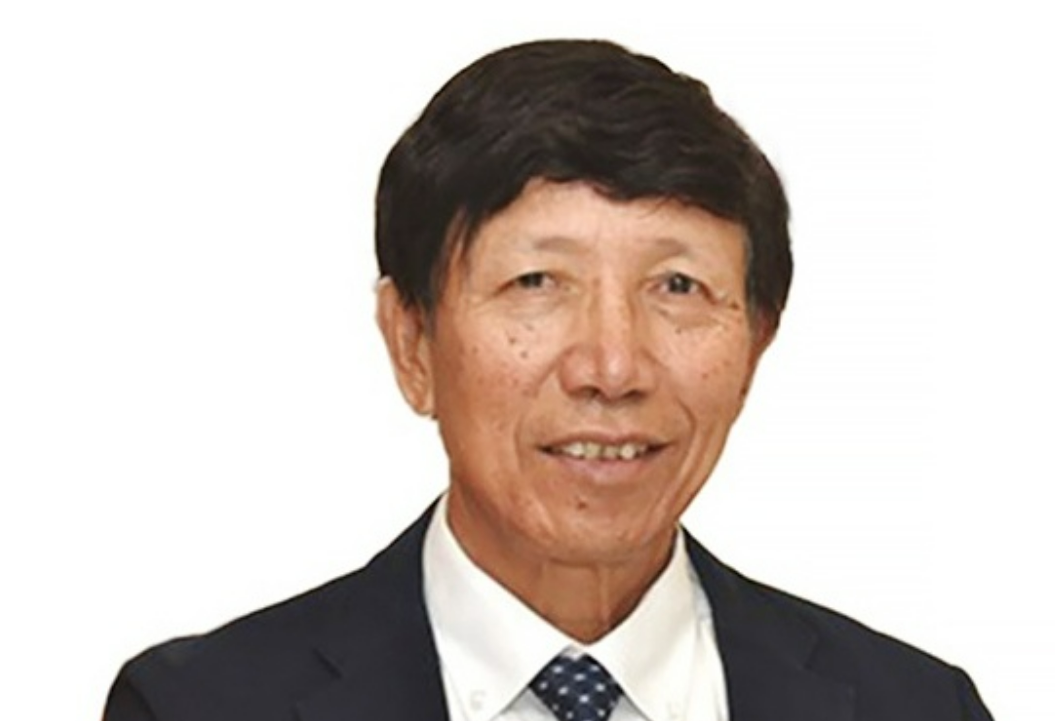 What were the most outstanding points about Vietnam's foreign investment capital attraction in 2022?
The statistics were published widely and the spotlight was the record of disbursed capital, but there were many other highlights. The first thing is the government's drastic and flexible enforcement of resolutions and policies to create an equitable, unrestricted funding environment, simultaneously supporting the foreign-invested enterprise (FIE) community to overcome difficulties caused by the pandemic and political conflicts. The task force followed closely the enterprises' difficulties to have solutions on time.
Besides that, it is necessary to mention the domestic enterprises' initiative and effort to overcome an infinity of challenges, such as lending rate hikes and the fluctuation of the global market, especially the frozen export markets in the late months of 2022. It is a piece of good news because local enterprises are a link to FIEs' production and business processes.
Vietnam still received foreign investors' trust for their expansion plans thanks to its solid political background, stable economic growth, and deep international integration. The record of disbursed capital is clear proof of this trust.
Despite newly registered capital seeing a decrease of 18.4 per cent from the previous year, this reduction is at an acceptable level in the context of the fluctuation of global foreign capital inflow. Vietnam was also named among the world's top 20 host economies for foreign direct investment (FDI).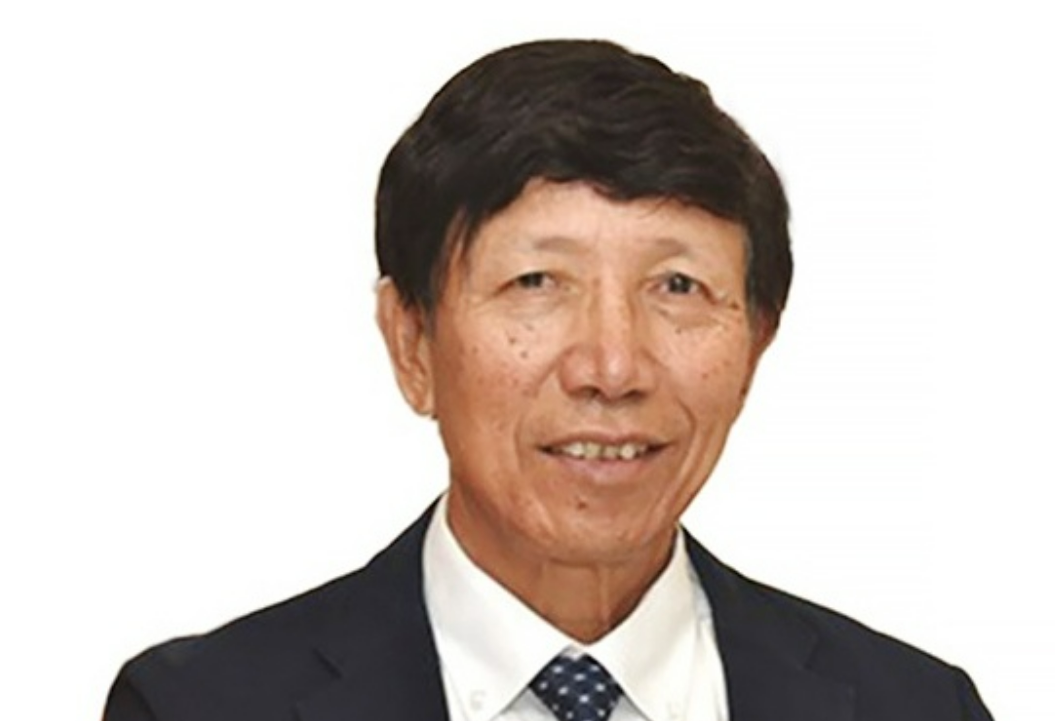 Phan Huu Thang, former director-general of the Foreign Investment Agency under the Ministry of Planning and Investment
What can be said about ongoing disadvantages?
There were also negative effects last year, but almost all of them are concrete problems, such as the overlap in regulations and lack of skilled labour force.
The number of projects with advanced and modern technology originating from the EU countries is still low. Most projects use medium technology. Outdated technology leads to risks regarding pollution, increased energy consumption, and resource depletion. No organisation in Vietnam has the sufficient capacity, human resources qualifications, or authority to effectively advocate for policy and promote investment in accordance with the strategy for attracting FDI in the new phase.
Another problem is that there has not been any research work to seriously and accurately evaluate the effectiveness of FDI in Vietnam. This is partly because the authorities at all levels attach more importance to the promotion and issuance of investment certificates, rather than the management of foreign-invested projects after being licensed.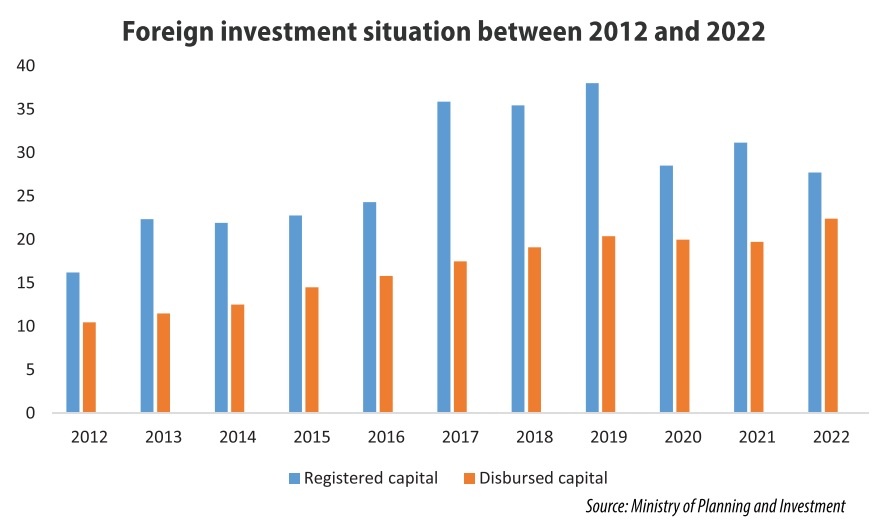 How do you predict FDI activity on a worldwide scale in 2023 and the impact of the global situation on Vietnam?
In the next year, such activity is predicted to continue to face many challenges. The supply disruptions are forecasted to continue, reducing the recovery of economic investment-trade activities. In many countries, the risk of new COVID-19 waves continues to challenge prevention policies and efforts to recover the economy, especially in overcoming production and supply chain disruptions.
Another factor that impacts global FDI is the continuation of trade tension between major economies and political conflicts. These factors will affect the possible shifts of funding inflows by countries such as the United States and EU from China to other countries in ASEAN, including Vietnam.
Transnational corporations investing in Vietnam will depend more on domestic production capacity due to the requirements to specify the origin of goods. In that context, FDI inflows seeking cost-effectiveness and cheap labour on a global scale may decline, making it difficult for developing countries like Vietnam to access and participate in and upgrade to higher-value processes in the production chain.
Foreign investment attraction may not have a breakthrough in statistics because of the impact of the reduction of the global FDI inflow. However, the capital inflow to Vietnam will keep the existing momentum thanks to the solid political background, stable economic growth, and deep international integration.
What are your recommendations to help Vietnam to maintain foreign investors' trust and improve the country's competition capacity?
The key factor is to continue improving the investment environment and the management capacity. To visualise the recommendation, proposals can be divided into hard and soft solutions. For soft solutions, it needs to adjust and amend the laws to resolve the overlap between the regulations of different laws, which will create an equitable, unrestricted, and transparent business environment. This mission become more important than ever because the competition to attract foreign capital in the upcoming time will be more cut-throat.
It is urgent to clarify the kinds of land, such as what are lands for production and land for business, among others. Besides that, it needs to complete policy mechanisms for new business sectors, such as digital transformation, and the circular and green economy.
It is necessary to effectively implement Resolution No.50 NQ/TW 2019 orientations for completing policies of foreign investment cooperation by 2030, which is considered a new foundation for the country's FDI attraction strategy, creating opportunities for high-quality funding sources.
When it comes to hard solutions, Vietnam needs to continue to complete the transport infrastructure system, and improve human resource quality. The government should also craft special policies to develop supporting industries and promote links between domestic suppliers and FIEs.
In 2019, the Politburo enacted Resolution No.50/NQ-TW to enable foreign investors to move forward for future development and help improve the quality of FDI inflows in the country. What can be recommended to attract more eagles similar to the expectations in this resolution?
At present, there has been a lack of a system of criteria and conditions to form the basis for selecting and screening projects in line with development requirements based on geographical areas and sectors; meeting requirements to effectively utilise land, natural resources, minerals, and labour; ensure national defence and security; and protecting the environment.
To attract eagles, Vietnam needs to be proactive in building flexible incentive packages for large projects, instead of offering incentives based on foreign investors' proposals. The most important thing is that Vietnam has to build a list of large-scale projects calling for foreign funding, for which the government has to design a tailor-made incentive package for each project attached with specific criteria. We must be proactive to design specific projects which determine the detailed capital, land area, labour volume, and specific incentives, and then we complete land clearance and build plans to recruit the labour force before calling for targeted investors. In that way, we will avoid wasting time caused by delays in land clearance and completing procedures, simultaneously limiting virtual projects.
In addition, once the selection of suitable investors is completed, the authorities need to cooperate to deal with procedures in a short time and accompany them during the investment process. There is a recommendation is that the government should increase the role of ambassadors in connecting and negotiating with large investors. It is also necessary to improve the quality of promotion programmes.
Kim Oanh
Source: VIR
Original link