Lotte switches focus after cancellation of warehouse development in Dong Nai
24/03/2023 l 08:32
While Lotte Mall Hanoi is expected to open in August, Lotte Group has decided to cancel a warehouse project in southern province of Dong Nai.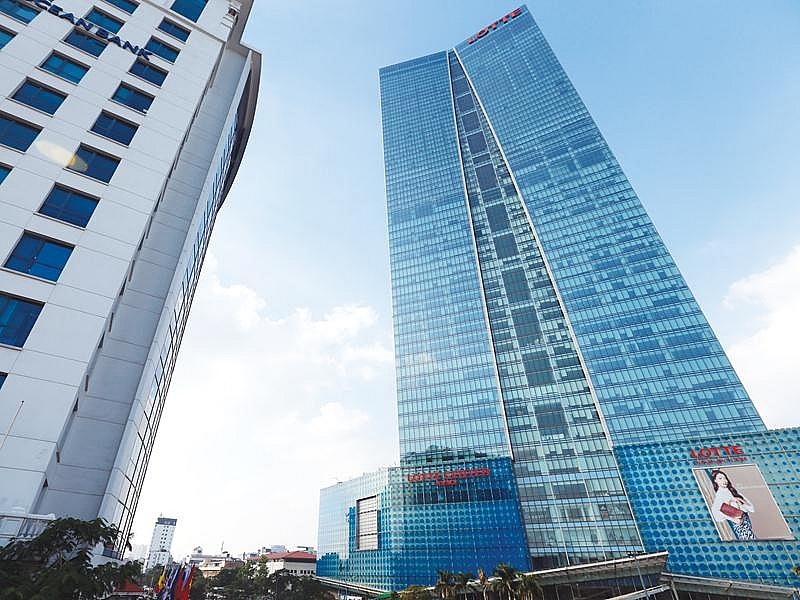 Property arm Lotte Land last month said it would cease plans for the Lotte Eco Logis Dong Nai, which was granted an investment certificate only in November 2022.
In a document dated March 2, Dong Nai Industrial Zones Management Board stated that Lotte Land had sent an official document on cancelling the project in Nhon Trach Industrial Zone VI from February 17.
The board requested the investor to liquidate the project and fulfill all obligations related to the operation of the enterprise in accordance with the law.
Younggun Ko, a director of Lotte Land, told VIR that various circumstances and investment plans related to this project had been changed, leading to the cancellation. Ko added that the move would not make much of an impact on the business of Lotte Land, and its general business strategy would remain the same.
Lotte Mall Hanoi, a $600 million facility, is still expected to open in August and will include a hotel, serviced apartments, office buildings, and a trade centre.
The completion of all functional areas is being accelerated by several contractors, including Hoa Binh Construction, Ecoba, BM Windows, and Boho.
In September 2022, Lotte broke ground on the Lotte Eco-Smart City project in Thu Thiem New Urban Area of Ho Chi Minh City. This project has a total investment amount of $900 million with the construction of a complex of 60 floors, including a hotel, residential area, and trade area.
Around $2 billion was initially slated to be spent on the venture with the participation of Japanese investors, but in 2016, the Japanese investors withdrew, leaving it to a consortium of four companies under Lotte Group. According to the current plan, the project will be handed over at the end of 2024.
The company already boasts the $500 million, 65-storey Lotte Centre, which opened in the capital eight years ago.
The group has also implemented many merger and acquisition deals in the real estate sector. In 2013, it acquired 70 per cent in the 5-star Legend Saigon hotel from Kotobuki Group and renamed it Lotte Legend Saigon. The 17-storey hotel has more than 280 rooms and six restaurants.
In 2015, Lotte bought 70 per cent of shares of the Diamond Plaza building in the heart of Ho Chi Minh City from another South Korean company, Posco Group.
Two years ago, the company started construction of the Lotte Eco Logis Long An. Located in Phu An Thanh IZ, the project cost $13.4 million over an area of 79,000 square metres. The warehouse and storage system will be put into operation at the end of this year.
Bich Ngoc
Source: VIR
Original link