Chinese vehicle makers drive aggressive expansion
20/11/2023 l 14:15
Chinese carmakers are beefing up their operation in Vietnam with plans to build manufacturing factories.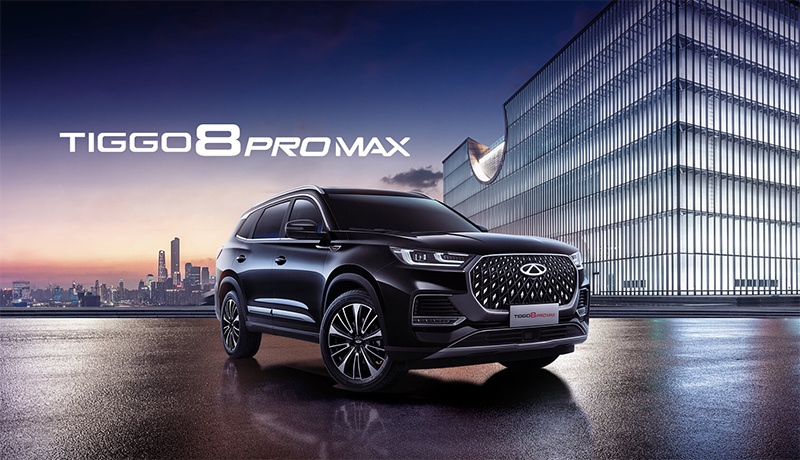 At the start of November, Chinese vehicle manufacturer Chery Automobile, through its subsidiary Omoda & Jaecoo Automobile, inked a deal with Vietnam's Geleximco to build a factory in the northern province of Thai Binh, worth about $800 million.
The factory will produce cars for domestic consumption and export, including petrol-powered cars, plug-in hybrids, and pure electric vehicles (EVs), from the mid-range to the luxury segment.
The project will be developed in three phases. In the first phase towards 2030, the factory will have an annual output of 50,000 vehicles. This figure will increase to 100,000 units per year in 2031-2033 and 200,000 units per year in 2034-2035.
The project will encompass 100 hectares for the production of automobiles and an additional 100ha for the supporting industry to improve localisation rates and facilitate exports.
Geleximco plans to start construction of the factory in the second quarter of 2024 and move it into operation by the end of 2025.
Likewise, China's biggest EV brand BYD Group has unveiled plans for a factor for manufacturing in Vietnam. In a meeting with Deputy Prime Minister Tran Hong Ha in May, founder and chairman Wang Chuanfu said, "BYD will expand its investment into the manufacturing and assembling of EVs with the best technology to supply the Vietnamese market and export to Southeast Asia."
He hoped that Vietnam would create strong conditions for BYD to complete investment procedures so that it could put the project into operation. The business also plans to establish a local supply chain for EVs.
Meanwhile, China's biggest auto brand, SAIC Motor, intends to construct a car manufacturing factory in Vietnam in 2024 and complete it by 2025. The factory will produce cars for both the local and regional markets.
"The influx of Chinese investment into Vietnam's vehicle sector is a noteworthy development with several far-reaching implications. Most major Chinese carmakers have all made significant investments in this sector," said Seck Yee Chung, partner at Baker McKenzie Vietnam. "They introduce advanced manufacturing processes and EV technology to Vietnam, which in turn helps grow the local industry. Furthermore, it supports Vietnam's efforts to reduce emissions and combat climate change and positions the country as a hub for green automotive technology in Southeast Asia."
With investments made into the automotive components sector, Vietnam's reliance on imports of these products will reduce, Chung added. "At present, Vietnam's auto parts and accessories market is mainly imported from Asian countries such as South Korea, China, Thailand, and Japan. Healthy competition tends to drive innovation and improve product quality, which benefits consumers and strengthens the overall industry," Chung added.
From an environmental perspective, Vietnam may face a number of challenges related to the manufacturing and disposal of EV batteries. Therefore, Chung said, it is imperative for Vietnam to maintain strict regulatory oversight to ensure that these investments adhere to environmental and safety standards.
"Additionally, the Vietnamese government should encourage collaboration between Chinese and Vietnamese companies to develop technology and the upskilling of the local workforce," he said.
Laurent Genet, general director of Audi Vietnam, said, "Vietnam's vehicle market is a highly competitive one. The model diversity offering is wide, fragmenting the possibility to get economies of scale on a given model, and logistics costs are substantial."
As the car industry is shifting, clear EV regulations benefits and financial incentive for car buyers, dealers, importers, and producers become essential to ramp up manufacturing and are urgently needed for Vietnam to become competitive against Thailand, Indonesia or Malaysia, Genet added.
According to Fitch Solutions, the combination of continued strong economic growth, local investment, and the rebounding tourism sector, as well as improved vehicle supplies, will offer support to Vietnam's vehicle sales. It is expected that total vehicle sales in Vietnam will contract by 12 per cent in 2023, before expanding by 9.8 per cent next year.
By Thanh Van
Source: VIR
Original link