$27.76 billion of public investment capital allocated in first month of year
06/02/2023 l 13:07
Accelerating the disbursement of public investment capital is one of the key political tasks in 2023.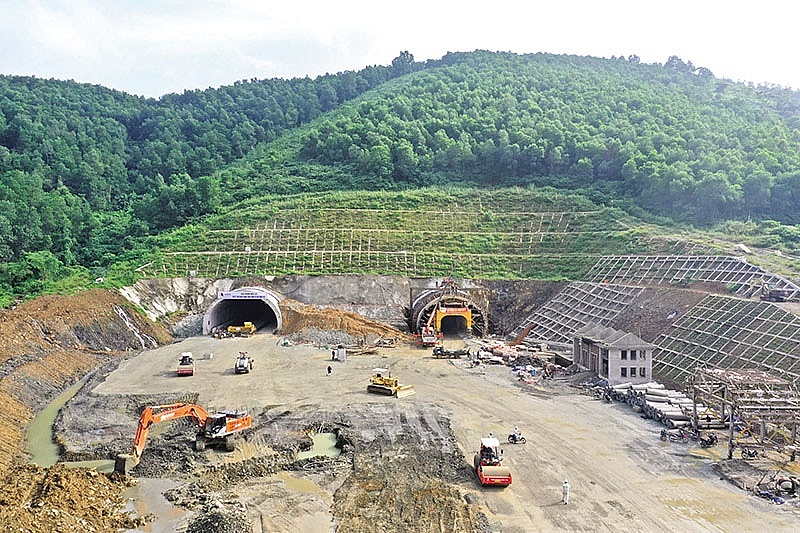 By the end of January 2023, $27.76 billion of public investment capital for this year has been allocated, reaching 90.32 per cent of the target set by Prime Minister Pham Minh Chinh, according to a Ministry of Finance report.
"Measures to accelerate disbursement of public investment capital, along with the positive disbursement results in 2022, have contributed to creating an impetus for growth and macroeconomic stability," emphasised Minister of Planning and Investment Nguyen Chi Dung at a regular government meeting on February 2.
The minister said that accelerating the disbursement of public investment capital is one of the key political tasks this year.
According to the Ministry of Planning and Investment, challenges are increasing both from outside and inside the economy, leading to an increase in pressure to manage economic growth, control inflation, and ensure macroeconomic stability.
Minister Dung said that the concentration of resources to accelerate the implementation of strategic and important infrastructure and public investment projects in 2023 will support domestic production and create a new growth engine for the economy.
Chairman of Ho Chi Minh City People's Committee Phan Van Mai said that the city has proposed solutions to promote public investment in 2023. In which, the investors are required to have plans to deploy immediately once the project receives the allocated capital. If these plans cannot be clarified by July, the city will transfer the capital to other projects.
To promote the allocation and disbursement of the state budget investment plan in 2023, the Ministry of Planning and Investment asked the prime minister direct ministries and both central and local agencies to urgently assign the entire state budget investment in 2023 in a particular and detailed way and to implement the proposed tasks and solutions to speed up the disbursement.
At the same time, it is necessary to strengthen discipline and strictly manage violations and delays in capital allocation, implementation, and disbursement. It is paramount to continue to inspect projects, pay attention to preparation work before investing, and disburse immediately after receiving the capital.
In addition, the Ministry of Planning and Investment also said that it is necessary to reform administrative procedures, apply IT to manage public investment, appraise projects carefully, and simplify the expenditure and withdrawal processes through the use of digital technology.
According to PM Chinh, the tasks of February are considerable, so ministries, branches, and localities need to boost production, create jobs, minimise the negative impacts from the outside economy, and take advantage of the achievements in 2022 and January 2023.
Ha Thanh
Source: VIR
Original link