VN pledges favourable conditions for US investors
08:11 | 13/05/2019
Vietnam pledged to create favourable conditions for US companies to invest in and do business efficiently and successfully in Vietnam, Deputy Prime Minister Trinh Dinh Dung said.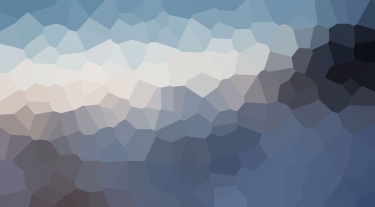 Workers assemble vans at Ford Viet Nam in the northern province of Hai Duong. - VNS Photo Doan Tung
Dung was speaking at the 2019 US – Viet Nam Business Summit co-organised by the Viet Nam Chamber of Commerce and Industry (VCCI), American Chamber of Commerce (Amcham) and the US Chamber of Commerce (USCC) on Friday in Ha Noi to celebrate 25 years of trade and investment between the two countries.
Dung said that US investments in Viet Nam were playing increasingly important roles in Viet Nam's development, helping the country participate in the global value chain, increase incomes and creating prosperity.
Vietnam wanted to receive more investment from the US in sectors such as renewable energy, infrastructure, finance and banking, education, tourism, technology and hi-tech agriculture, Dung stressed.
With a young labour force, political and social stability coupled with the Government's hastened efforts of reforms and international integration, Viet Nam was becoming an attractive destination for foreign investors, Dung said.
He reaffirmed Vietnam's determination in building a constructive Government to create favourable conditions for businesses, especially US investors.
"Vietnam always regards the US as a leading partner and would like to further co-operation with the US, in which trade and investment are major factors in the two countries' bilateral relationship," Dung said.
At the business summit, Dung also pointed out that products of the two economies were increasingly supplementary to each other. Vietnam had strength in exporting products like seafood, cashew, garments and footwear to the US while the US was supplying Viet Nam with hi-tech products like aeroplanes as well as investments in clean energy.
According to the US Ambassador to Vietnam Daniel J. Kritenbrink, the US - Viet Nam bilateral trade relation was enjoying a rising tide. "Now is the right time to broaden and deepen our economic and trade partnership, and to elevate conversations about the comprehensive economic relationship between the US and Viet Nam."
Appreciating the openness of Vietnam, Kritenbrink urged Vietnam to maintain a predictable investment and tax environment not just for Americans, but for all foreign companies.
He stressed that the US was eager to partner with Vietnam as it pursued its digital economy goals.
Natasha Ansell, Chairwoman of AmCham Hanoi, said at that US companies had invested billions of dollars in Vietnam so far, which helped Vietnam participate in the global value chain and create jobs.
She said that the US companies were showing significant interest and optimism in the success of Viet Nam in the future, adding that AmCham would continue to provide support to Viet Nam in developing the private sector.
At the event, Amcham also announced a framework to increase trade and investment between the two countries. Accordingly, the two countries would need to focus on solving issues such as intellectual property, trade and customs facilitation, quarantine requirements and energy infrastructure.
Two-way trade increased more than 130 times, from US$450 million in 1994 to nearly $60 billion in 2018.
The US now has around 900 investment projects in Vietnam with total capital of more than $9 billion.
Source: VNA.