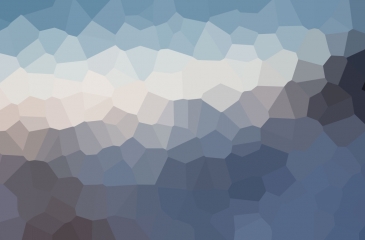 Ohio-based Cooper Tire & Rubber Company has recently agreed to form a joint venture with Sailun Vietnam Co., Ltd. to build a manufacturing plant with the capacity to produce more than two million truck and bus radial (TBR) tyres annually. The facility will be located near Ho Chi Minh City at the site of Sailun Vietnam's existing operations, and Cooper will own 35 per cent of the new venture.
Total investment in facility and equipment in the joint venture is expected to be in the range of $220-$240 million, funded through capital contributions. Construction of the facility is expected to begin imminently, with tyre production commencing in the first half of 2020.
"The joint venture is another step forward in Cooper's strategy to expand and diversify our TBR tyre production globally, giving us additional capacity to help serve our growing original equipment and replacement TBR business around the world," said Brad Hughes, president and CEO of Cooper. "We are very pleased to build on the great relationship we have with Sailun to help us address opportunities in the global TBR market."
In another case, Brooks, a US-based sports apparel company, is considering moving its manufacturing operations from China to Vietnam to avoid higher taxes, according to a report from Apparel Resources, an Indian platform for the apparel, textile and fashion industry.
Jim Weber, CEO of Brooks, said that the impact of the ongoing global trade tussle on its business was drastic. The 25 per cent tariffs on the business, in addition to the existing 20 per cent tax on running shoes, are extremely worrying for the company.
Vietnam will be a new possible destination for the sports company though Weber added that the transition may cost the company millions of US dollars. The company is, however, elated at tariffs being lower in Vietnam.
Tapestry, the luxury American company behind Coach and Kate Spade handbags, also adopted a similar strategy to boost its Vietnamese production and reduce its production in China to less than 5 per cent. Meanwhile, Vera Bradley, an American maker of purses and backpacks, said that it is considering a shift of manufacturing operations from China to both Cambodia and Vietnam.
Virginia Foote, vice chairwoman of AmCham in Vietnam, said, "We see tremendous opportunities in Vietnam for both the domestic and foreign business sectors. Ongoing US-China trade tensions have highlighted the risk of concentrating production bases in a single country and are triggering supply chain reorganisation. We see companies considering shifting some production flows and Southeast Asia will compete to gain some of that business."
Elsewhere, Chua Hak Bin, senior economist of Maybank King Eng, told VIR that Vietnam so far seems to be a beneficiary from trade and investment diversion. "Even if a US-China trade deal is reached in the coming months, the supply chain centred on China will break up anyway," said Bin. "Any new and big multinational companies that want to invest in Asia will want to adopt a China plus one strategy to diversify operation and reduce their risks to uncertainty in trade tensions."
THE BRIGHTER PROSPECTS
Indeed, the US is already one of the leading foreign investors in Vietnam. Americans are pouring billions of dollars into Vietnam's manufacturing and infrastructure, as well as providing high-quality consumer goods, agricultural and industrial products, and technology and services.
In the first four months of 2019, American investors registered $100 million in Vietnam. As of April 20, 2019, the US had 932 investment projects in Vietnam with the total registered capital of $9.15 billion, according to the Ministry of Planning and Investment.
Bullish on the prospect of Vietnam, Indochina Capital CEO Peter Ryder said that Vietnam's profile in the emerging market world has already been meaningfully elevated by recent geopolitical events, most significantly the closely followed US-China trade debate, which has seen investors from the US and further afield begin to shift means of production from China to Vietnam, and Vietnam becoming a signatory to the Comprehensive and Progressive Agreement for Trans-Pacific Partnership (CPTPP).
"Although there is a reasonable chance that the trade dispute will end softly, the shifting of manufacturing resources will continue as Vietnam offers lower labour costs and becomes an even more attractive trade partner via the CPTPP," Ryder told VIR.
The US-Vietnam co-operation has been also found in liquefied natural gas (LNG) power and infrastructure industry. Leaders from AES, Alaska Gasline Development Corporation, Cheniere, Energy Capital Vietnam, Excelerate Energy, and ExxonMobil among others were on hand to share best practices and show off their interest in the Vietnamese market.
Keith Meyer, president of Alaska Gasline Development Corporation, said, "Vietnam is one of the most exciting growth markets in the world for LNG. I think there is a great opportunity to form long-lasting bonds between Vietnam and Alaska in development of each other's natural gas infrastructure."
"Vietnam is developing infrastructure to import energy so we will both focus on this, then we can grow together to develop natural gas infrastructure in a very stable and predictable manner, which is different from the way most energy is traded in the world today," Meyer added.
Meanwhile, Robert Fee, vice president of International Affairs and Commercial Development at Cheniere Energy, also sees Vietnam as an important future market for the company, and is actively looking for business opportunities with Vietnam in the LNG sector. Cheniere Energy is the leading exporter of LNG and is poised to be a top five global supplier of LNG by next year.
Most recently, 38 American food and beverage companies and trade associations took part in an international food show in Vietnam to explore the market's potential and foster closer business partnerships in the country.
IMPROVEMENTS IN NEED
The question for most now is how Vietnam can fully capitalise on these global opportunities in order to continue its rapid upward economic trajectory.
According to Foote from Amcham, foreign and domestic financiers need a level playing field, not only to attract more investment in the future, but also to maintain the funding that is already here. "We see signs in several laws and decrees that seem to handicap foreign companies. Probably the fastest way to lose foreign direct investment is to make it feel unwelcome or as second class, but we know this is always a balancing act," she said.
Another area of concern is the frequent and retroactive changes of laws and regulations, especially ­including tax and policies. These represent significant risks for foreign investors in Vietnam. Changes affect the investment ­business of already-licensed ­products and scare off new prospects.
With respect to electricity power needs, Foote said that there is a clear and urgent need to address the growing shortfall in the supply ­versus demand for electrical power, particularly in the south. Also, American investors are all concerned about the dangerous levels of air pollution and environmental degradation.
Vu Tu Thanh, deputy regional managing director of the US-ASEAN Business Council in Vietnam, said that Vietnam is the most attractive economy in the ASEAN in the eyes of American investors. They expect Vietnam will become more successful if the country can achieve set goals.
"Vietnam should define its role in the regional and global economy. Enterprises should participate more actively in global supply chains, ­especially in key sectors like ­agriculture, tourism, digital content, healthcare, energy, and climate change response," Thanh said.
He noted that, in addition to implementing international rules, Vietnam should continue its efforts to create favourable conditions for domestic and foreign enterprises to increase investment and expand production and business activities. Vietnam also needs to develop policies and overall processes to protect and promote businesses not only in the domestic market but also in foreign markets.
"Once businesses believe in the government's commitment and ­capability to protect their interests in international market transactions, they will then have more ­motivation to invest in the ­country," Thanh added.
On May 10, 2019, AmCham in Vietnam and the Vietnam Chamber of Commerce and Industry will organise the ­Vietnam-US Business Summit in celebration of 25 years of trade and investment co-operation between the two countries. The event is aimed to further increase bilateral relations between Vietnam and the United States. It will also see the launch of the joint White Book, which will propose a specific co-operation framework to increase bilateral trade and investment ties.
It is expected that Prime Minister Nguyen Xuan Phuc will deliver a speech at the event which will also be ­attended by private sector leaders from Vietnam, the US, and further afield. The event's discussions will be about strengthening the digital economy, energy development, innovative economy, and impetuses for global trade and competition.
Source: VIR